Transport + Special Occasions
Pets are family, and we can assist you to include your family in the moments that matter! Our Pet Taxi service entails picking up or dropping off your pets to their appointments for when you're too busy to find time. If you can't catch a day off, why not set up a Flight Nanny to pick up your new family member from a reputable Breeder anywhere in the USA? For your special day, book a Wedding Pet Attendant to have your pup as a guest! Please message for details and arrangements before booking.
Pet Taxi
Driving service of safely transporting pets for clients. Pet Sitter can drive pets to pick up or drop off between locations, such as veterinary appointment, grooming appointment, daycare, special occasions, local events, etc. Small pets (e.g. cats, birds, fish, rodents, reptiles) must be secured for transport and will be charged Additional Pet rate per enclosure.
0 - 5 Miles
6 - 10 Miles
11 - 15 Miles
16 - 20 Miles
Additional Pet
$ 5 / drive
$ 10 / drive
$ 15 / drive
$ 20 / drive
+ $ 5 / drive
Flight Nanny
Nanny for escorting a small animal under 20 pounds (e.g. puppy, kitten, rabbit) in an airplane, from Breeder to their new home. Pet Sitter will pickup pet from Breeder, travel in-cabin with pet in soft-sided carrier, and will not leave pet until destination is reached and pet is united with owner. Additional Pet allowed if pets weigh under 20 pounds total. Additional fees will be charged if airline requires more pet fees.
Flight Nanny
Pet Supplies
Additional Pet
$ 400 / flight
+ $ 25 / flight
+ $ 25 / flight
Wedding Pet Attendant
Special Dog Attendant for wedding events, including proposals, rehearsals, photos, ceremonies, receptions, and vow renewals. Service includes complete dog handling and assistance, escorting dog down the aisle, leashed exercising, hydrating, potty breaks, and Pet Taxi service to chauffeur dog between venues up to 30 miles. Additional fees will be charged for wedding expenses (e.g., hotel, parking).
Silver ( 2 hrs )
Gold ( 4 hrs )
Platinum ( 6 hrs )
Additional Hour
Additional Dog
$ 200 / event
$ 300 / event
$ 400 / event
+ $ 50 / event
+ $ 25 / event
Puppy Party
Party planning service to celebrate a dog's birthday, adoption day, or other special occasion. Includes all party assistance and management: event planning, invitation design, catering dog treats, decorating, custom favors, and photography. Fun Fun Fiesta includes entertainment. Blowout Bash also includes 5% off Dog Walks for one month! Party supplies must be provided by client or cost an additional fee.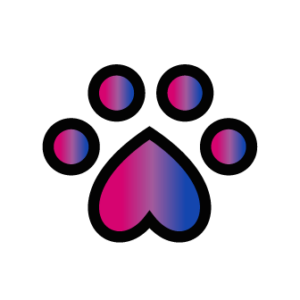 Simple Soiree ( 1–4 dogs )
Fun Fun Fiesta ( 5–8 dogs )
Blowout Bash ( 9–12 dogs )
Canine Cake
Party Supplies
$ 250 / party
$ 500 / party
$ 750 / party
+ $ 150 / party
+ $ 200 / party
For more information on additional Booking or Cancellation fees, plus Holiday and Weekend rates, visit our Frequently Asked Questions page.